Joint Stock Company "ELECOND" is a leading Russian manufacturer of aluminum electrolytic capacitors, tantalum wet-slug capacitors, and tantalum and niobium solid-electrolyte capacitors, as well as supercapacitors and modules based on them.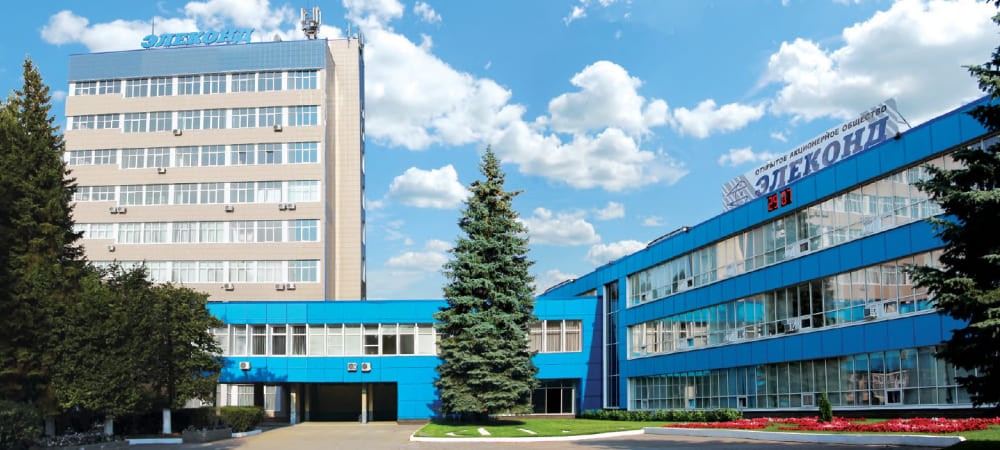 The name "ELECOND" consists of the beginnings of two Russian words which mean electrolytic capacitors
The company is situated in Sarapul, Udmurt Republic – an industrially developed region of Western Ural. Sarapul has favorable transport communications: it has a railway station (Gorky railway) and a river port and is connected to neighboring regional centers, republics and airport of Izhevsk via roads.
Thanks to the enterprise one of the regions of Sarapul with the same name ELECOND has been developing.
More than 1600 enterprises in Russia and CIS countries cooperate with JSC "ELECOND". Main customers of JSC "ELECOND" are enterprises of radio-electronics industry, electric power industry, medical devices, telecommunication, railway industry etc. The enterprise has modern technological and production basis, special technologies and technical solutions, its own in-house design and highly qualified specialists in Special Design Offices and Technical services.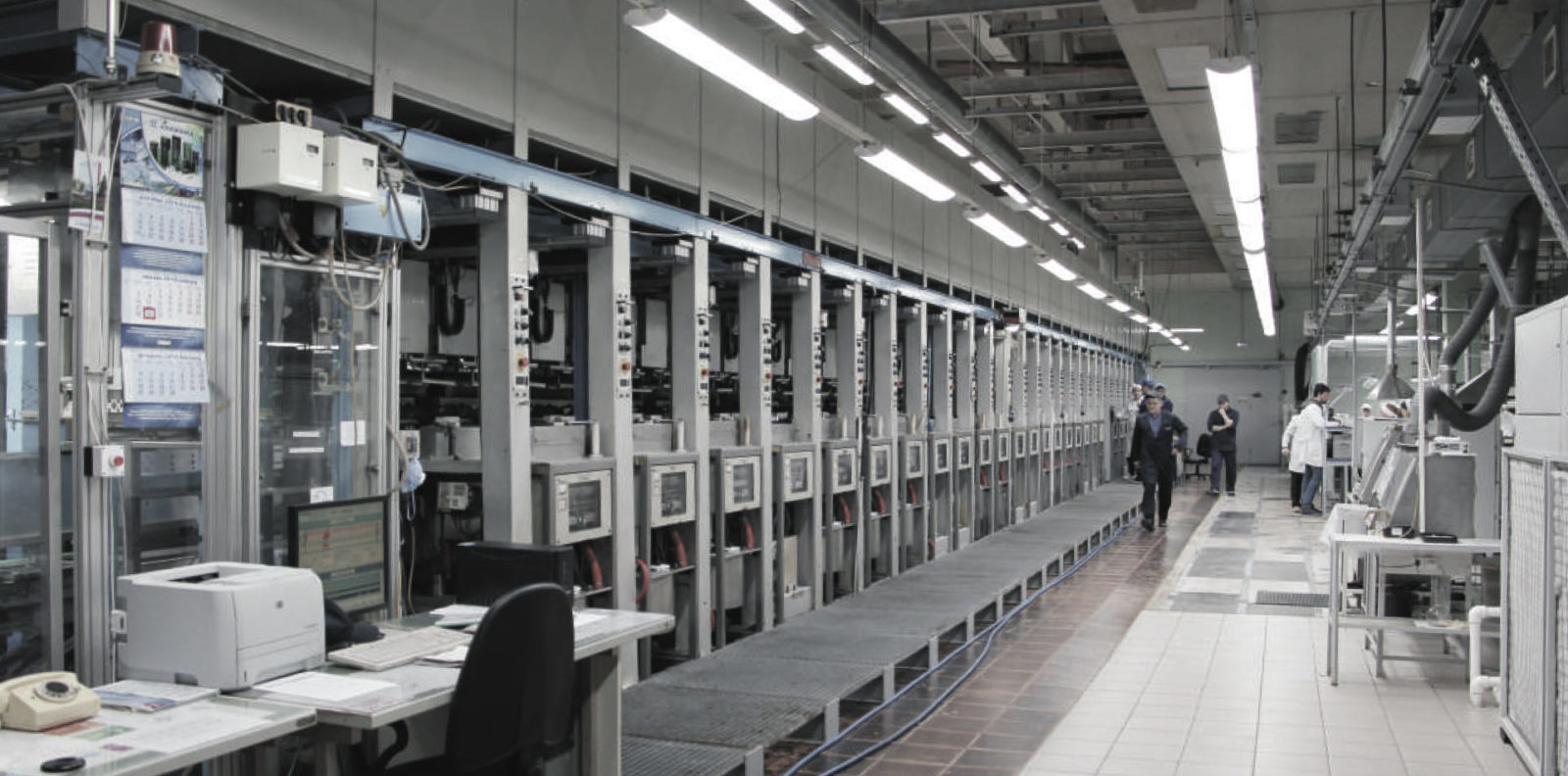 JSC "ELECOND" is the only enterprise in Russia and CIS countries, which has kept the whole cycle of aluminum electrolytic capacitors production including capacitor foil production. Foil Production – is a complex and energy-consuming process. The plant specialists thanks to their proprietary technology have achieved unparalleled results to improve foil technical characteristics, as a result new foil grades were received. Besides capacitors, JSC "ELECOND" successfully develops production of consumer goods as well as industrial and technology products, that is carried out in several directions: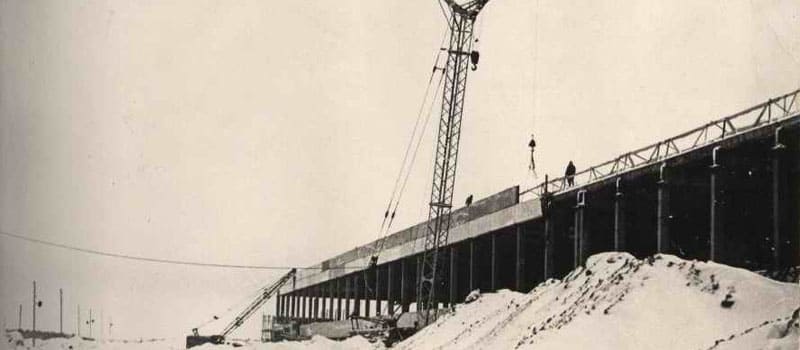 The history of OJSC "ELECOND" began on January 22, 1963, when the Council of Ministers of the USSR issued the Order N 121 about building the plant for electrolytic capacitors production in the town of Sarapul. And in January 1, 1968 the plant was put into operation. On May 22, 1969 the first lot of small can K50-3 capacitor type was produced and in two months large can capacitors were mastered. In 1971 the whole production complex was put into operation. In 1973 OJSC "ELECOND" mastered the technology of oxide-electrolytic capacitors. In 1975 OJSC "ELECOND" created Special Design Office to apply progressive technologies of formation, pyrolysis, ageing of solid-electrolyte capacitors and to develop new capacitor types. The plant workers have been repeatedly awarded medals and orders for successful work. One person has been awarded the Order of "Friendship of Peoples", one person – the Order of "October Revolution", one person – the Order of "Labour Glory" of the 2nd class, 18 people – the Order "Badge of Honor", 11 people – the Order "Red Banner of Labour", 13 people – the Order "Labor Glory" of the 3rd class, 22 people – the Medal "For Distinguished Labor", 16 people – the Medal "For Labour Valour". On February 10, 1993 the enterprise became Joint Stock Company. Since 1975 JSC "ELECOND" has been successfully developing production of goods of consumer as well as industrial and technology products since 1993. Since 1999 JSC "ELECOND" has been constantly developing its manufacturing and production facilities. Equipment for foil formation and etching has been modernized. It allows anode aluminum foil producing according to the best world analogues. Automated tantalum chip capacitors production line of high-efficiency was purchased. Today JSC "ELECOND" is a modern enterprise with developed material and technical foundation. The company stuff consists of qualified capacitor product engineers and foil process specialists, programming specialists, reliability and testing specialists, has manufacturing departments and necessary infrastructure for research and development work.
Manufacturing departments
Manufacturing departments include:
Quality management system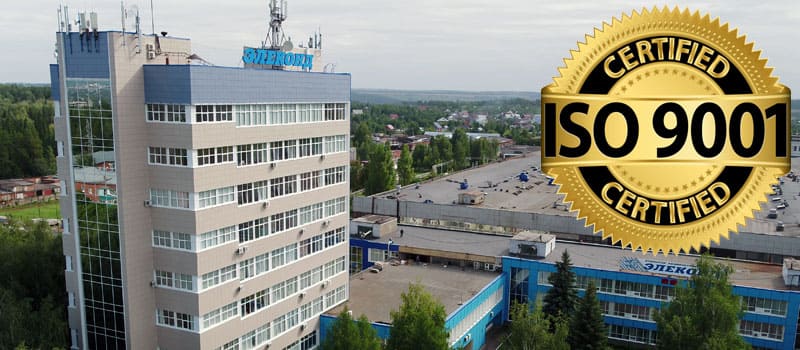 Great experience of JSC "ELECOND" resulted in quality and reliability of products. Capacitors are manufactured according to technologies, which meet strict requirements for stable product operation in sever operating conditions. In 1999 JSC "ELECOND" got the certificate of quality system relating to the capacitors development and manufacturing that meet the requirements of IECQ (International Electrotechnical Commission Quality Assessment System for Electronic Components) IEC and Russian GOST R ISO 9001. ELECOND quality management system for development and production of fixed aluminum oxide-electrolytic, tantalum solid electrolyte and wet-slug capacitors meets the requirements of GOST R ISO 9001-2001 (ISO 9001:2000) and GOST RV 15.002-2003 (part EKB), RD V 319.015-2006. JSC "ELECOND" products quality was highly appreciated at prestigious trades and industrial exhibitions and confirmed by certificates and awards. In 2001 JSC "ELECOND" products were awarded under the program "100 best goods of Russia" of Russian State Standard. As a result capacitor K53-60 type became a prize-winner and got the gold mark, and capacitor К50-77 became a diploma-winner and got the silver mark. For contribution to the development of the economics in 2002 JSC "ELECOND" specialists are listed on the National Board of Honour. In 2006 JSC "ELECOND" specialists were awarded the participant diploma in the competition of the Udmurt Republic President Award. In 2006 the enterprise was also awarded a diploma "Russian Organization for Quality", confirming that the quality level of capacitors K50-15, K50-17, K53-1A, K53-7, K52-9, K52-11, produced by JSC "ELECOND" meets the requirements of "Russian quality" program. Director-General V. Konyshev was awarded the a laureate title and a commemorative medal as a result of the All-Russian contest "Russian Quality Leader". The following year, this award was given to A.M.Akeev the Head of Quality Department In 2007 personnel of enterprise was awarded European Foundation for Quality Management Certificate (EFQM). Director General V. Konyshev was awarded the Certificate of the Member of Royal Institute of Quality Assurance (UK, IQA). Quality management system for design, production and supply of vehicle lighting and auto electro protective isolating products from thermoplastic elastomers (TPE) meets the requirements of GOST R 51814.1-2004 (ISO / TS 16949: 2002).